Disclosure: This article may contain affiliate links which means that, at no additional cost to you, I may earn a commission if you click through the links and make a purchase.
I debated whether I should ever even blog about blogging. Especially so early on. The thing is that this blog in itself is a journey of its own. I thought it could also tie into personal development in many ways from the topics of reaching goals, entrepreneurship, business, money and finance, productivity, and more.
And what the heck. Why not? I always have the option to stop if I want to, for whatever reason.
I'll mostly be showing my progress and journey and experiences. What I learn along the way. It'll be less about teaching—at least for now until I have more experience with this whole blogging thing.
Here I share my experience and what I learned in my first month blogging.
I launched ReachingSelf on July 16. I launched the blog and started a YouTube channel alongside that on July 20. It was a long-anticipated moment.
I first got an idea around 2011/2012, around five years ago. I made it a goal to "one day" start a personal development blog. It was kind of like a bucket list goal list. The more I thought about and considered it, the bigger the goal became.
I bought the domain, reachingself.com as well as the books Blogging for Dummies and Personal Branding for Dummies around July 2017, about a year ago from officially launching. Six months before launching, around December 2017/January 2018, I started seriously planning, learning, and developing.
Yeah, I know. That's a long time. The perfectionism struggle is real.
But I've come a long way since an idea.
Before the launch
Before the launch of my website, I made a few investments in my blogging, marketing, and online business education in the year before launching. I plan to write reviews of these courses, e-books, and memberships in the near future.
I also invested in necessary blogging fundamentals including hosting and domain. Of course, it is possible to start a blog without any spending, but I decided to take this seriously, treat it like a business, and make it professional.
When I first bought my domain and hosting, I went with HostGator. Unfortunately, I made the mistake of only following through just one YouTube video step by step. I did this because I liked how the website looked the most out of the other videos. I also didn't do any further research on hosting and domain options.
I'm normally someone who will always opt for the harder and more expensive choice if it's better overall and in the long-run than the easier or cheaper option. But only if it's important and from my research, the better option. I will go with the place that has the higher ratings over the place with the better deals.
And I usually always do extensive research before making an important purchase or any investment in myself. But I thought hosting didn't really matter that much. I didn't know much about it. I just knew that I had to have it for a self-hosted website. I also didn't want to overcomplicate things for me. I wanted to watch someone and follow exactly step by step. My site after launch is nothing like the first step-by-step setup.
At the discounted rate, I purchased three years of hosting from HostGator. Months later, after seeing multiple top bloggers recommend Bluehost, I considered switching over to them. Thankfully, I decided to do some further research to make sure that was the best choice. In the end, I decided to switch over to Siteground. After seeing multiple survey responses and non-affiliates in Facebook groups talk about the best hosting, Siteground came out on top by far. I also saw many complaints about Bluehost. But it wasn't just others' opinions that made me switch. I wanted to avoid future unnecessary headaches if I could.
At a local WordPress meetup I attended, I learned that you could encrypt your site or get an SSL certificate for free. After trying to get the free SSL certificate, I found out that out of a long list of hosting providers, HostGator does not allow for free SSL.
I wish I would've switched then and there.
I realized that HostGator did a lot of up-selling. In order to get my site encrypted, I had to buy the upgraded more expensive hosting plan (that I didn't want) AND THEN ALSO purchase the SSL encrypting separately to make my site secure.
I switched about a week or two to Siteground before the launch. Siteground is a lot cheaper than HostGator (even with the discount code I used) and they offer a lot more. Siteground offers free SSL certification, one free domain, and free transfer if you're transferring from a different host. They do it all for you. The process was quick and easy. All I had to do was initiate support to transfer and then just wait until all their work was done. Bluehost doesn't do that for free.
While I was switching, I noticed my site had been down. Keep in mind that it was completely out of the blue and when my traffic was close to nothing. When trying to get a prorated refund from HostGator, they refused to give me back the money I had spent on unused hosting. I found a 'terms of service' that said otherwise and they promptly refunded me with no further argument. I only got the refund for the unused months (2 years' worth) but didn't get refunded for the purchase of the SSL certificate.
If you're considering starting a blog or any website, save yourself the unnecessary costs and headaches by going with Siteground for hosting.
I also recommend going with a more extended plan, like buying three years instead of one. Once the period purchased ends, the monthly price so goes up, so it's better to stay at a discounted rate for longer.
Packages start at $3.59/month. Click here to get started.
For themes, thankfully I did do my research before any initial purchases. When I first installed WordPress, I played around with different free themes and site builders. I didn't like the limitations of the free themes and the lack of customization from the site builders. They seemed very "cookie cutter" to me. A lot of the good ones aren't free either. I kept seeing that professional bloggers highly recommended the StudioPress Genesis Framework and its themes. After doing further research, I decided on going with the Genesis Framework and one of their themes.
I liked the fact that Genesis is SEO optimized within the coding and is mobile responsive. They are hands-down the best for any website owner and developer as well.
The only downside is that learning a bit of HTML and CSS is needed for some customization. However, they have support available for any questions. I probably sent them over ten questions. StudioPress also has its own forum that's very active and helpful. Every time I posted a question that I couldn't find help for online, I received the solution. And there's always google. That's how I was able to customize my site aside from the given theme.
There are also multiple widgets that make customizations easier.
Once I was able to finish designing my site, I was happy. First, I was proud of my accomplishment and what I had learned and built without any spending or professional help, hiring someone. Second, if I had any issue, I would most likely be able to figure out how to fix it myself. And third, I would be keeping my design for at least six months – one year. I read recommendations from blogging experts to stay consistent in blog design and layout for at least the first six months of your blog's life to not confuse readers and for branding purposes.
Use my exclusive link to get 25% off the StudioPress Pro Plus All-Theme Pack. The All-Theme Pack includes the Genesis Framework, all the current StudioPress themes and all future themes (worth over $2,300 if purchased separately). This 25% coupon is automatically applied when using my link.
Pro Plus All-Theme Package – 25% off!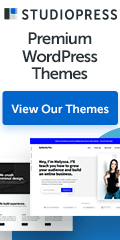 I started with MailChimp before the official launch of my site.
Right before I officially launched ReachingSelf, I signed up for a free trial and transferred the 40 subscribers in MailChimp who had subscribed from my coming soon page to ConvertKit.
My main reason for switching from MailChimp to ConvertKit is that MailChimp forbids affiliate marketing in their emails. Why they have that policy? I have no idea. They allow for affiliate links but not affiliate marketing which can get confusing and possibly slippery.
What I like about ConvertKit is the simplicity and the fact that a blogger started ConvertKit specifically for bloggers. MailChimp had a lot more options which some say make it a lot more confusing and complicated than it should be. I prefer efficiency and easier choices when it comes to emailing. I'm not trying to unnecessarily waste time designing a newsletter style of email. I'd prefer a simple email. It's easier, less work and less likely to be sent to spam or the 'Promotions' folder in Gmail. This is a case of less is more.
There was also an alternative email service that closely compares to ConvertKit. I don't have any experience with MailerLite, but I read about a lot of deliverability problems people in Facebook groups and slack chats were having with them including email sent to spam and not even being sent at all.
MailChimp is a good free option for starting off (you have to pay once you reach a certain number of subscribers) if you don't plan on starting with affiliate marketing. For me, I like to be prepared ahead of time and would rather already be accustomed to ConvertKit before it's necessary.
Click here to start your free trial with ConvertKit!
Content
I started writing my about/first post and jotted down a few article title ideas about a year ago. But the real content planning and work began in the six months before launch.
I only had three articles published, and three almost finished drafts when I launched.
Although I didn't have a lot of content written out, I had a lot of content (months' worth) planned out. I talk about what I wanted to start with and the concept I had for my blog here. To get that content I created a survey which you can learn about here with eight questions that I would base my content for the first few months around.
I used SurveyMonkey to create my survey. I had branding and a link to my website at the beginning and end of the survey. The link led to my site with a "Coming Soon" page that gave you the option to enter your email address to be notified of the official launch of my blog. I used this to collect email addresses of those who were interested in ReachingSelf or wanted to see the results of the survey.
Promotion
I did a little bit of promotion before the launch of my site.
I hosted a party with the help of my mom. A part of me just wanted a party as a personal victory celebration. Another part of me wanted to use it as a way to promote.
The invitation was made about two weeks before the launch, but the party was scheduled a few days after the launch. I launched on Monday, July 16, 2018, and hosted the party on Saturday, July 21, 2018.
I came up with an idea to have a prize giveaway for one lucky subscriber that was invited to the launch party. The prize giveaway was decided to be a one-week free stay at a beach house in Costa Rica my family owns. I feel that doing this was a mistake which I share below.
The party itself was quite something. I'd never hosted a launch party before, and I've never been to any form of launch party before. The party was fun, and I was so happy and grateful to have family and family friends and a few new friends supporting me and celebrating this milestone with me. Some people are not as fortunate to have support from loved ones.
I'm not very popular as I only have about two close friends of my own. But my mom is quite popular, so we invited many of her friends many of whom I consider close family friends. So, many didn't exactly seem to be my "target market." That didn't concern me though. I just wanted to celebrate and get the word out in the meantime. If it resulted in at least one person that fit my target, then yay!
There were a few people that showed up who I didn't know and came not knowing what the party was about. One person came up to me telling me happy birthday. To my pleasant surprise, those who found out and read a bit on my website gained interest in it. I did receive a few weird comments and suggestions. I was aware that most people don't understand blogging all that well or see it as a business. For instance, one woman shared her confusion with me as to why I majored in business instead of psychology with the kind of blog I'm starting.
I did make some mistakes which I will share later in this report, but I'm glad I had a party, and I'm happy with how it went overall.
Aside from the party and the survey, I posted on my personal and blog social media channels leading up to the launch. I shared countdowns starting a month before the launch on my Facebook page, Instagram page and on my personal Instagram story.
Now, let's look at how this first month of my very first blog went.
The Numbers
As of August 16, 2018…
Follower/Subscriber/Like Stats
Email subscribers: 81 (+41)
Pinterest followers: 106 (+106?)
Facebook likes: 24 (+20-23?)
Twitter followers: 36 (+33?)
Instagram subscribers: 95 followers (+27-50?)
YouTube subscribers: 26 (+25)
The addition numbers in parenthesis are showing how many more I got in the one month, comparing from the launch. So, I had 40 subscribers before launch and about 1-5 followers/subscribers on each platform before launch. For simplicity's sake, we can easily round back and say I started at zero for the first month, except for email.
Monthly viewers: 8.3K
Monthly engaged: 343
Group boards: 2
Followers: ~100+
Website Stats
Pageviews: 3,326
Sessions: 834
Users: 553
Content
Posts: 7
Videos: 4
Email Marketing
Emails: 5
Subscribers before launch: 40
After launch: 41
Unsubscribed: 4
Total: 81
The first email I sent out was on the official launch date when my site went live. I didn't send out any emails before the launch. I didn't have any "welcome" or "confirm subscription" set up when someone subscribes either, and I still don't. I will work on getting that set up along with an opt-in.
Past Goals:
I didn't start off with very many goals. I didn't really know what to expect or have anything to compare to or measure against. My main priority was to be consistent in publishing content, at least weekly. I also wanted to focus on promoting my website. Later on, in the month I made it a goal to reach at least 100 followers on Pinterest.
100 Pinterest followers ✅
I reached 100 Pinterest followers on August 12! I forgot to write down exactly how many subscribers I had on August 16, but it was either 100 or a little over 100.
Publish a post at least once a week 4/4.5 = 88.9% 🆗
Upload a video at least once a week 4/4.5 = 88.9% 🆗
I was able to publish at least one post and video a week for the first four weeks.
What I Did In The First Month:
Set up ads with Media.net
I'm still waiting on Google to review and accept my application. Does anyone have any advice or experience with this?
I'm not too worried about it though. I find the Media.net ads more appealing and blend more with my site. I read that Media.net is a more profitable ad network for certain niches and one of them being personal development. I also really like that I get a personal assistant to help me optimize my ads in the best way possible. I've also seen some voice that Google AdSense is not worth the effort when starting out; it's only profitable if you have a high amount of traffic, and that it's better to focus on building traffic for Mediavine. Getting enough traffic to apply to Mediavine and then get accepted into their ad network is one of my goals before the end of this 2018 year. We'll see if Google ever even looks at my application before that happens.
The use of Media.net ads is the only monetization strategy I used in the first month as well. This article is actually the first article using affiliate marketing as a monetization strategy.
Click here to receive sign up with Media.net and get 10% on top of earnings for the first three months!
Set up Tailwind trial
I learned later on the importance of Pinterest for growing traffic as a quicker and easier way than SEO. I previously expected to be more active on Instagram, Facebook, and Twitter but continued seeing that those outlets were not recommended to start with as they are far more short-lived, not as active, and not exactly free. They are not as permanent and reliable sources of traffic as Pinterest is.
I had seen a lot of people mention Pinterest scheduling and there isn't really anything comparable to Tailwind, so I had it in mind to eventually set up an account with them. I waited to start a free trial because I thought the trial had the time limit but I learned that it doesn't! The free trial only runs out when 100 pins are scheduled and pinned. Once I found that out, I signed up for the free trial right away. There was no reason to wait for a trial.
It would also be better to start the trail earlier since I didn't have that many pins created yet. So I would reach 100 pins a lot less sooner than having a lot of pins.
Promotion
Aside from setting up a free trial with Tailwind for Pinterest and trying to pin daily and consistently, I mostly promoted through Facebook group threads. I wouldn't recommend this, and I don't think many successful bloggers would either. It takes up a lot of time. It can slightly grow your traffic but it doesn't last, and it's not engaged or interested traffic. I also think it's better to primarily engage with other high-quality blogs and pins within your niche as some engagement threads require you to engage with every single commenter within the thread.
As for posting on my own Facebook page and personal profile, I saw very little engagement and even reach as well. One of the reasons being that Facebook limits organic reach for business pages.
I learned that Instagram is a suitable platform for those who are wanting to go the influencer route for monetization (monetizing primarily through sponsorships rather than ads, affiliates, or your own products and services). And it's useful for connecting with readers on a personal level outside the blog. In other words, non-promotional content is better for Instagram. It's also better for some niches than others (i.e., makeup, fashion, etc.)
Twitter probably had the least amount of engagement and growth for me that I've seen so far. I've seen others on Facebook talk about the same problem also.
Automation
I also automated my articles and videos to Twitter and Google Plus. Just my articles were automated to my Facebook page as soon as published.
Yoast SEO
I used the free version of the Yoast SEO to help with SEO for my blog articles. Six of my posts were marked green (Good SEO score), and one was without a focus keyword.
The only search traffic keywords I saw that were used were 'amazon' and 'reachingself.' I'm not sure how someone found my site by searching the word amazon.
Traffic from Pre-Launch
A lot of the traffic and results that I got were also a byproduct of what I did before the launch which included the survey, interviews, a coming soon page, and coming soon promo on my social media channels.
Content I've Published
Blog Posts I've Written (7):
Welcome to ReachingSelf 7/16
Why I Named My Blog ReachingSelf 7/16
How Does This Blog Work? 7/16
Best 15 Reaching Quotes to Inspire You to Reach Beyond Yourself 7/23
Starting a Conversation in a Big City 7/30
5 Myths of Personal Development [Guest Post] 8/1
Building the Foundation to Start a Personal Development Journey 8/6
[No Post] 8/13
Videos I've Published (4):
Welcome to ReachingSelf 7/16
Why I Named My Blog and YouTube Channel ReachingSelf 7/23
How Will This Channel Work? [Introducing Series] 8/1
Building the Foundation to Start a Personal Development Journey [Mini-Series] 8/6
[No Video] 8/13
Week 1 (3 articles, 1 video)
Article: Welcome to ReachingSelf
Article: Why I Named My Blog ReachingSelf
Article: How Does This Blog Work?
Video: Welcome to ReachingSelf
Week 2 (1 article, 1 video)
Article: Best 15 Reaching Quotes to Inspire You to Reach Beyond Yourself
Video: Why I Named My Blog and YouTube Channel ReachingSelf
Week 3 (2 articles, 1 video)
Article: Starting a Conversation in a Big City
Article: 5 Myths of Personal Development [Guest Post]
Video: How Will This Channel Work? [Introducing Series]
Week 4 (1 article, 1 video)
Article: Building the Foundation to Start a Personal Development Journey
Video: Building the Foundation to Start a Personal Development Journey [Trailer]
Week 5 (0 articles, 0 videos)
No articles
No videos
Wins:
○ I posted at least 1 post for the first four weeks
○ I got my first guest post
○ I posted a video at least once a week for the first four weeks
○ I never had a day with 0 sessions
○ All of my posts were at least 700 words
○ All posts except for one were over 1000 words
Future goals:
○ Join more group boards
○ Sessions: 2k
○ Pageviews: 5k
○ Pinterest Monthly viewers: 15k
○ Pinterest followers: 350
○ Publish a guest post?
○ Have a pin/post go viral – 1000+
○ Receive an email from someone who doesn't know me personally
Plan for this 2nd month
○ Starting working on an ebook & other freebies & opt-ins
○ Promote more heavily on Pinterest
○ Join group boards
○ Set up Instagram stories
○ Get at least 4 high-quality content posts out
○ Get at least 4 better than before quality content videos out
○ Get ahead and stop feeling like I'm behind
What I Wish I Did Before Launching My Blog
○ Focused more on building up my Pinterest
○ Focused more on sooner things than later things
○ Take one step at a time
○ Have a set plan
○ Not wait so long
○ Stop wasting time being a perfectionist
○ I wouldn't have tried to sign up with Google AdSense before there was actually any content on my site (darn YouTube videos I watched)
○ I wouldn't have a subscribe incentive unrelated to the content on my blog and one that wasn't an opt-in.
Why and What That Meant for me? People were signing up with multiple emails, unengaged and inactive subscribers, personal subscribers who may not necessarily be interested in my content.
What I'm Glad I Did
○ The survey
○ The coming soon page
○ Made investments in the fundamentals
What I Learned
Having a blog and YouTube channel can be frustrating.
People will give you unsolicited advice and suggestions. I try to welcome it and be open to it, but I'm not going to deny that it bothers me when it's not asked for. Especially if it's from people who have no experience in blogging, video production, marketing, etc.
I'm a sensitive person, and I don't like being told what to do, especially when I've already made a decision about it.
Another thing and I did expect this, but people aren't going to care all that much. Even family members, friends, and acquaintances. As excited as you are about it and as important as it is to you, it's not going to be the same for those who know you and are close to you.
I also learned that I don't like seeing unsubscribes.
I know it'll get easier and soon enough none of that will faze me. I'll learn to grow some thick skin.
The technically hardest part of this first month of blogging was not my blog itself but making videos for my YouTube channel. That was the most time-consuming.
It's a lot easier to write, arrange, and edit than it is to come up with what to say, not blank out, smile, be expressive, look at the camera, look "good enough," make sure I'm focused and in the right spot, make sure the lighting's right, reduce noise, get it right at least the 100th time, and then edit everything.
Then, was managing my tasks and deciding what I should work on when I felt like I had multiple things calling my attention at once, on my to-do list. I had to force myself to prioritize on what I need to get done soonest rather than what I wanted to do.
I didn't have too much of a problem with this, but it can be easy to get distracted. I struggled with wanting and being away from my phone but feeling bad about not getting back to people quickly or at all.
Despite all of this, it's all so worth it to me. I'm so happy I have a blog. I could finally call myself a blogger rather than "I'm working on a blog." I'm happy I feel like I'm finding my voice and am able to share what I want to share with the world beyond meaningless selfies and modeling bikini photos. I'm happy to share myself deeper than what's on the outside.
I completed one of the biggest and earliest goals that I've had for myself. Starting ReachingSelf is a pretty big deal for me. Some bloggers believe that you shouldn't make a big deal out of "launching" a blog. I agree that you shouldn't make it a big deal to the point of analysis paralysis and inaction from wanting to get it right. But to actually take that step is a pretty big deal for many. There's nothing wrong with celebrating a personal milestone.
Some people may think that starting a blog is not that big of a deal and not that hard. It's not like winning a noble prize or becoming a doctor. I talk about this in my article about what success is.
I would consider myself a high achiever, but I've also struggled with procrastination and perfectionism and lack of following through – not finishing what I start.
Now, I can't fathom a world or life of mine where I don't bring this vision of mine into fruition and reality, regardless of the circumstances and what may happen. Regardless of how much time it may take me, how slow I am, how many setbacks I have within myself, and how hard I have to work.
I created something that I wanted to create. Something that gives me meaning and purpose. Not just something that I was told to do or make.
I learned how to do things I would've never seen me be able to do in that timeframe. Things that would've astounded me six months to a year ago.
I am becoming the person I've always wanted to become.
Something that caught me by surprise was how much I enjoyed writing emails. It allowed me as a way to connect and get a little more deeper and personal than the blog.
Another valuable lesson I learned is the importance of building a relationship. I don't think this can be stressed enough. Many people start a blog for the primary and sometimes sole purpose of making money. I'm glad that my main reason for starting a blog wasn't to make money. That's a goal of mine, yes and honestly be pretty sad if I couldn't make that a reality. But, if someone gave me a billion dollars today, I'd still be doing this. I love the work. I find it very rewarding. I love the experimentation. I love that it challenges me, makes me pleasantly uncomfortable and pushes me out of my comfort zone. I love learning and sharing what I learn. I love growth, personal development, success stories, etc. I love having something that I can call mine and represents "me." I love the possibility of helping people.
On a Personal Note: Thoughts About Death
*Record scratches*
Well, where did that come from?
Don't worry. I'm not suicidal or anything remotely close to that. And no, I don't have a terminal illness. I mean thoughts about death in a meaningful way.
Before I started all of this, I felt that I had not fulfilled much in my life and by that, I mean making a positive impact in people's lives. I wasn't being the person I wanted to be. I wasn't being authentic.
People who have known me for years didn't know much at all about me. When I was sending the survey to people I knew, I was asked if I've been hacked!
I've never had much of a voice. I still struggle with speaking up, meeting new people, socializing, "being myself" around most people, etc. I notice how I can come off as stuck-up or dismissive or uninterested because of fear. And that's not the kind of person I am. That wasn't how I wanted to be.
I have an experience I will never forget when I was a senior in high school with a teacher whose class I was taking. I'm not sure exactly what the circumstances were, but at the end of the year either on some work I turned in or on a survey, I wrote something along the lines of "Thank you for being such a great teacher!" When I received the paper back, I will never forget one of the lines he wrote, "Isabella, I hope you find your voice one day." I can't put into words what I felt when I read that line.
I felt shocked and ashamed and embarrassed and sad and angry at the same time. Not at the teacher. He was right. I didn't have a voice of my own.
And that's how people saw me. He couldn't have been the only one.
Soon after, I told myself and the teacher in my head that I will find my voice one day. I became determined to make it happen.
The last thing I want people saying at my funeral is, "She was so quiet." "She was very shy."
The thing is though that it's not about me. It's not about showing who I am or proving myself. It's about what I want to do and give and share. I don't want to leave behind just a memory. I want to leave behind a difference that will carry on in people's lives long after me.
During the first week of my blog launch, my mom had a few of her close friends suddenly and unexpectedly passed away. It gave me some perspective on living and dying.
So many people live their lives without really living their lives to the fullest. They do what they're expected to do rather than what they want to do.
I know it's incredibly cliché, but it's so true. It's the reality of life. What can be so simple and essential and obvious can be hard to grasp fully and will be quickly and easily pushed aside.
I'm talking far beyond "the rat race."
Few people genuinely live the fulfilling lives they want to live. Few people try and do amazing things in their lifetime. Few people realize their full potential. Few people live their greatest life. Few people do the things they love and love the things they do. Few people are able to love abundantly and surround themselves with people who truly love them.
We stay in a job we hate. We stay mad at someone we love for something so minor. We stay in a toxic relationship or keep toxic friends around. We remain in the same day to day routines, habits, patterns, cycles that don't serve us.
So many of us just wait and wait. Wait until the timing is right. Wait until we have enough time, enough money, enough resources. Wait until we're ready or feel ready. Wait until "later" "tomorrow" "someday."
So many of us waste our lives away waiting.
I've had this problem too and still do sometimes. Wait to achieve my goals (which I talk about in this video). Wait to pursue my aspirations. Wait 'til I'm ready and prepared enough. Wait 'til the circumstances around me change. Wait 'til I'm no longer afraid.
This first month has brought me a high amount of anxiety, discomfort, and uncertainty yet at the same time a high amount of relief and joy. I feel calmer in the sense that I won't be dying with the regret of not starting something meaningful to me. I hope I am able to do so much more before that time comes.
Death doesn't always arrive when we're old. It can get us at any time without warning. It can happen in an instant. And it can happen to anyone.
You never know when it's going to end.
I'm not trying to be motivational. I just wanted to share the thoughts I've been having and make this report more personal and real than most blog reports. These blogging reports can get consumed by numbers and income and dollar signs. And blogging should be given a lot more meaning than that. It takes courage and work and determination and time and sacrifices for many of us. It takes a lot of living.
"To live is the rarest thing in the world. Most people just exist… that is all." – Oscar Wilde

"Some people die at 25 and aren't buried until 75." – Benjamin Franklin
Photography Credit: